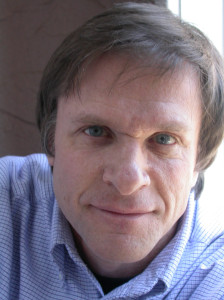 Ira Basen began his career at CBC Radio in 1984. He was senior producer at Sunday Morning and Quirks and Quarks. He has been involved in the creation of three network programs; The Inside Track (1985), This Morning (1997), and Workology (2001), as well as several special series, including "Spin Cycles", an award winning six part look at PR and the media, that was broadcast on CBC Radio One in January/February 2007, and "News 2.0", a two part exploration of news in the age of social media that aired in June 2009.  He continues to produce documentaries for the Sunday Edition on CBC Radio One.
Ira has written for Saturday Night, The Globe and Mail, The Walrus, Maisonneuve, Marketing magazine, the Canadian Journal of Communication, CBC.ca, and he is a contributing editor at J-source.ca.
He has won numerous awards, including the Canadian Science Writers Association Award, the Canadian Nurses Association Award, the Gabriel Award, and the New York Radio Festival Award.  His article "Citizen Uprising"  was included in the book "Best Canadian Essays -2010", and his article "Age of the Algorithm" was nominated for a 2011 National Magazine Award.
Ira has developed several training programs for CBC journalists, including courses on short-form documentary making, "spin", journalism ethics, and user generated content, as well as a series of webinars on critical thinking.
In fall 2012, Ira was the CanWest Fellow in Media Studies at the University of Western Ontario, where he taught a course in the future of journalism.  He is also on the faculty of the Masters of Communications Management program at McMaster University, where he teaches courses in communications ethics.  He also teaches at Ryerson University, and in the Media Studies program at the Scarborough Campus of the University of Toronto, where he teaches media ethics.
He is the co-author of the Canadian edition of The Book of Lists (Knopf Canada, 2005).
Education:
BA (hons.) – Carleton University
MA – University of Wisconsin-Madison
(ABD – University of Wisconsin-Madison)