Stephen J.A. Ward writes extensively about media ethics, journalism ethics, and global journalism.
---
New book forthcoming: 
Radical Media Ethics. Wiley-Blackwell. Forthcoming January 2015.  The book argues that media ethics needs radical form, while putting forward a provocative view of the shape of a new and radical media ethics for "everyone" — professional and citizen.
---
Global Media Ethics: Problems and Perspectives.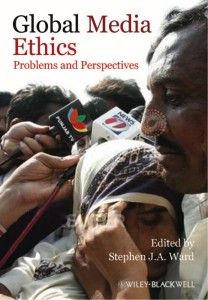 Leading media scholars around the world delve into the urgent issues of global media in one of the first comprehensive textbooks on global media ethics. Edited, with introduction and final chapter, by Stephen J. A. Ward.
---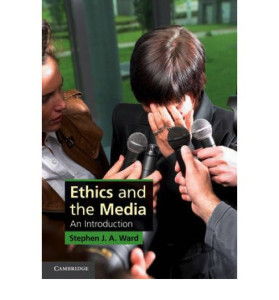 Ethics and Media: An Introduction. Cambridge: Cambridge University Press, 2011. Part of a new Cambridge series on applied ethics. An accessible overview of the history, state and future of media ethics today.
---
Global Journalism Ethics. Montreal: McGill–Queen's University Press, 2010. One of the fir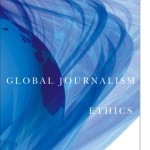 st systematic formulations of an ethic for global journalism.  Book was among three finalists for Tankard Book Award from the Association for Education in Journalism and Mass Communication for best researched, original work in media scholarship published in 2010.
---
The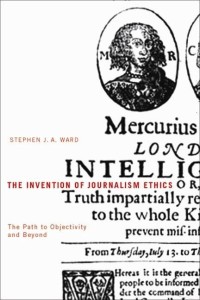 Invention of Journalism Ethics: The path to objectivity and beyond. Montreal: McGill–Queen's Studies in the History of Ideas, 2006. Since Invention was published, it has come to be referred to as a classic in the field, providing a ground-breaking narrative on the history of journalism ethics since modern reporting began in the 17th century. The book also traces the development of the ideal of news objectivity and its subsequent decline, while putting forward a new and richer notion of "pragmatic objectivity."